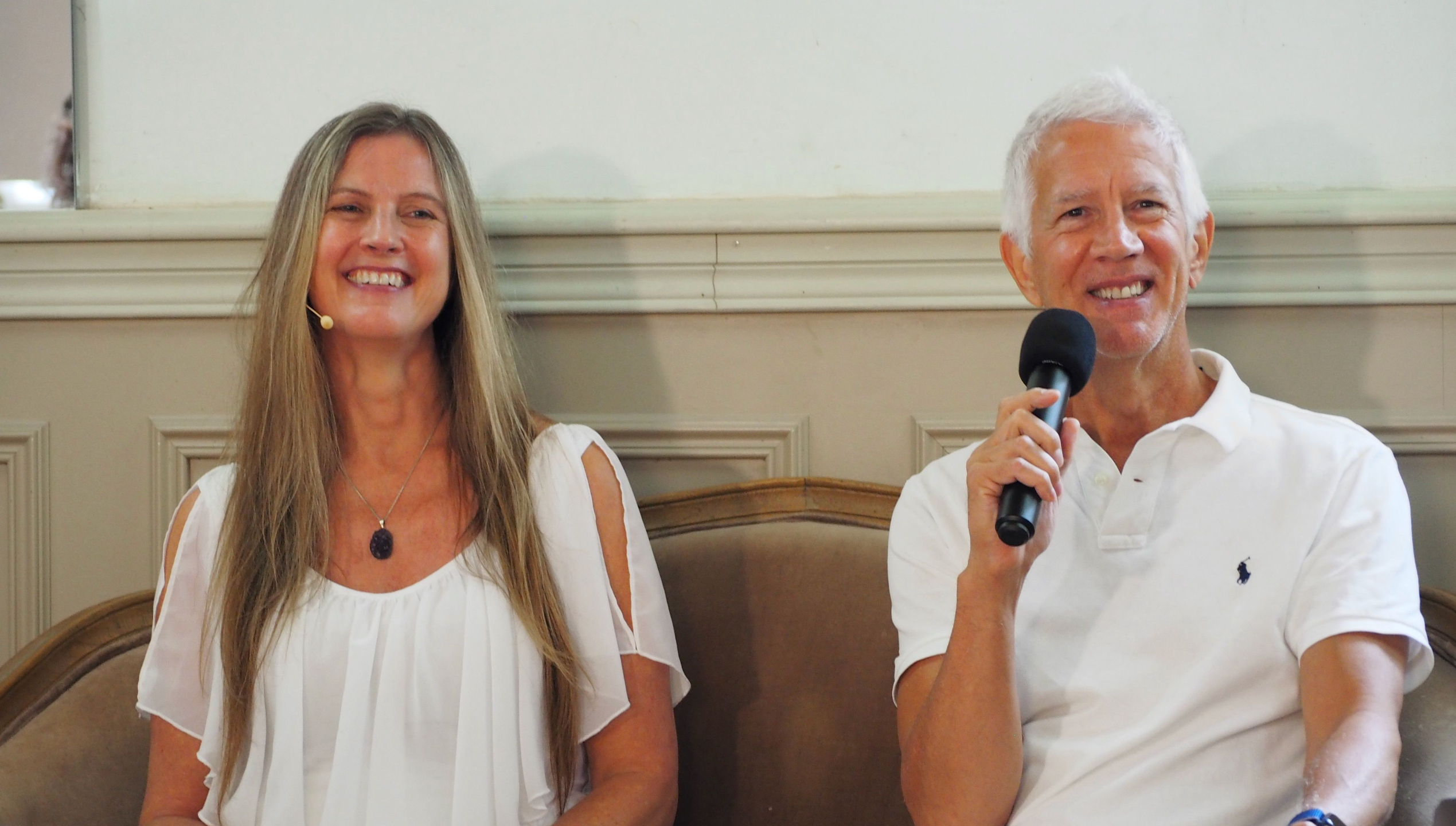 Have you ever had an experience of awakening or unity?
These temporary or even fleeting moments of awakening sometimes leave us with a deep desire to find this lost paradise.
What if temporary spiritual experiences were just a taste of a deeper dimension, always accessible?
And if it was possible to learn to access this dimension of Awake Awareness and to establish yourself there durably?
What if simple practices allowed you to experience firsthand what the greatest sages have witnessed for millennia?
You, Awake Awareness, have the possibility to dissolve the suffering and conditioning and can realize that you are unconditioned love, unity, emptiness, by your simple power of Being.
Self-realization
Ken Kelly and Brigitte Hansoul are inspired to convey the message that Awake Awareness, the realization of the Self, is not reserved for a select or chosen people. As the sages often taught, everything is already there and has always been. The true essence of who we are is always present and available, although veiled, it seems, by our beliefs, thoughts, and emotions...
Ken and Brigitte accompany you step by step ...
Ken became aware of his True Nature and experienced Unity from an early age. He has been teaching 'The One Question' for over 20 years, a method of stabilization and deepening of Awakening.
Brigitte was a civil engineer, psychologist, psychotherapist, and president of the Therapeutia psychotherapy training institute. Today, she devotes herself entirely to teaching Awakening and non-duality.
"Awakening is not an experience; it
is a reality present at all times and of which we can only become aware beyond the person."
Awakening is most often deployed as a process.
Ken and Brigitte offer you support from entry into awakening to stabilization.
Laurence
I recommend EVERYTHING from Ken and Brigitte!
For practicing with them with their tools for over 5 years. It is a pragmatic, concrete, precise, effective, step by step (TAP, TOQ, TOA, ACE), demanding teaching ... Thanks to a weekly follow-up, regular exercises, verifications...
In short, it is a true school of non-duality, of reference.
Thanks to diligent, disciplined practice, I detached myself from the egotic identity with which I totally identified, from my character to which I was strongly attached and which took up a lot of space and made me suffer.
This allowed the One Consciousness to take back the controls, as much as possible, so that my life would be in the flow, in the truth of who I am. And it allowed me to identify when it was no longer the Consciousness that was acting but the ego. And to accept that, to accept all that is. And that there's no problem, that everything that happens is just... ❣️
Maya
What a joy I felt when I discovered Ken and Brigitte! Such a clear accompaniment on this subject, so much kindness, "logic", different programs that complement each other, which are each already extremely complete and transforming. After participating in 2 retreats and 2 online programs, I am still so fascinated and interested in their answers, their practices, and I love the transformation that is happening for me now. Everything seems so right, coherent, open, in Love, simple, fluid, joyful.
Thank you Ken and Brigitte ❣️ ! Spread the loooove
"With awakening, this Beingness that has neither form nor observer discovers the possibility to look at itself..."
Does Ken and Brigitte's teaching resonate with you? Subscribe to our newsletter!
By registering, you will be able to receive information on their next programs and conferences, as well as news of their teaching :)